THE MAGIC BRUSH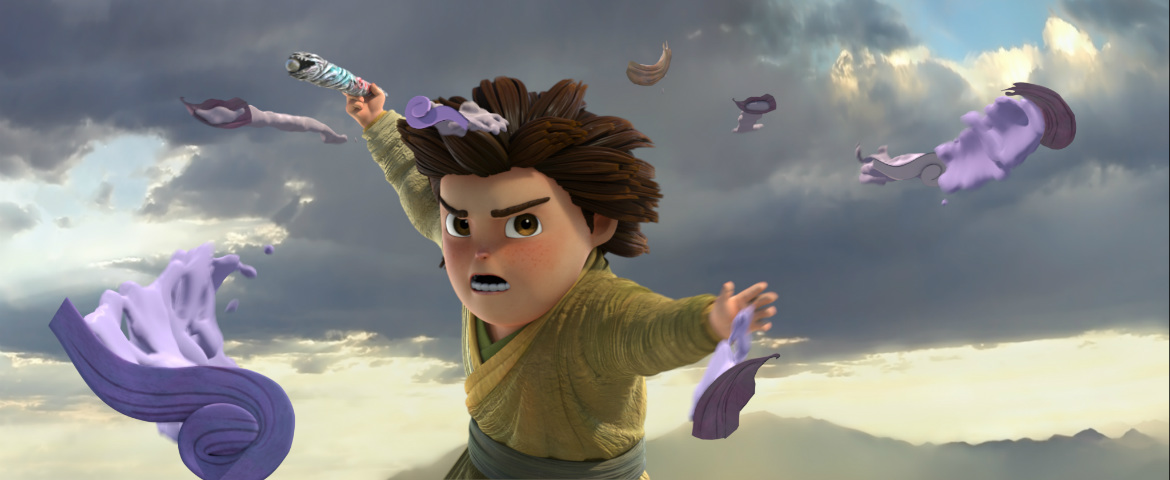 China (87 mins, dir. Zhi-xing Zhong)
When a young boy's drawings become real, they could either bring destruction or salvation. The power of the magic brush is in his hands.
Young artist Ma Liang lives in the picturesque Baihua (Hundred Flower) Village, where he enjoys a simple life. One day, a celestial being notices Ma Liang's talent and gifts him a brush that magically brings to life whatever it paints. Delighted, Ma Liang dreams of being a hero, but soon learns that magic can have consequences. When a greedy imperial general invades the village, he learns about Ma Liang's magic brush and becomes intent on gaining its power for himself.
The latest adaptation of the beloved Chinese fairytale Ma Liang and his Magic Brush, Zhi-xing Zhong's film is a gorgeously animated adventure full of wild creativity. Produced in collaboration with Disney, and with a theme song by Hong Kong pop superstar and actor Jacky Cheung (Perhaps Love, MIFF 2006), it's a fun and fantastical tale about the power of art and imagination.
03/08/2016


STANDBY

11:00am
ACMI
05/08/2016
1:30pm
ACMI
Past event
Language:
Mandarin w/English subtitles
Genre:
Animated fantasy/adventure
KEY THEMES:
Magic, artistic expression, overcoming adversity, greed, military aggression, exploitation of natural resources
MIFF recommends this film is suitable for ages 8+